Sightseeing
Monuments in Třebíč listed in UNESCO are the reason why to visit Třebíč. Visitors can see much more in Třebíč though and its close surroundings offer interesting tourist destinations as well. You can find all needed info on www.visittrebic.eu
Třebíč with its position in Central Europe and the hightest density of UNESCO monuments is the only locality in the world where 11 different UNESCO monuments are reachable  within 2 hours drive. Třebíč is the ideal center of tourism focused on UNESCO monuments. More info Třebíč žije!
Basilica Of St. Procopius  and The Jewish Quarters 
The most notable cultural monuments in Třebíč are St. Procopius Basilica and The Jewish Quarters. They are included in the prestigious UNESCO's list of world cultural and natural heritage since 2003. The formidable construction combining the Romanesque architectonic intention implemented with predominantly Gothic artistic elements was the longest church in Moravia at that time and belongs, according to some specialists, to gems of medieval architecture of European importance.
Basilica of St. Procopius and The Jewish Quarters- photo Stanislav Vybíral
More info Třebíč žije! If you are interested in visiting the basilica, contact HERE. 
In Třebíč, you can find not only UNESCO sights but there are also other monuments worth visiting. Nice view over the city is from the 75 meters tall town tower, which used to be a part of the town fortification. Today, the tower is one of the most important city dominants. Right under the tower, you can find the Charles square, one of the biggest squares in the Czech republic with 22 000 square meters. On the square, there are houses built in the Renaissance style with sgraffito decoration. The interesting building is also The Castle and The Museum of Vysočina or  the Windmill of "Dutch-Style".
Town Tower
Town tower offers also the night sightseeing, more info HERE.
Town tower in Třebíč and Charles square, photo Stanislav Vybíral
Windmill in Kancibork District
Technical monument true to its look from the 19th century. Interior is not accessible to public, but this windmill is worth seeing anyways. More info HERE
Town Houses
Painted House sitauted on Charles Square with the sgraffito from the 17th century belongs to the most beutiful and the most popular historical buildings in Třebíč. It was commissioned by the Venetian merchant Francesco Calligardi at the end of the 16th century as a store with colonial goods.
Black House on down side of the Charles Square is an Renaissance pearl of the town. 
You wouldn't miss House At the Wall  on Charles Square for its renaissaince letter shape paintings on the facade. Restaurant At the Wall invites for refreshment with its summer patio. 
 More about sightseeings in Třebíč HERE
 Třebíč region 
Castle Jaroměřice nad Rokytnou , Castle Náměšt nad Oslavou or historical Brtnice are interesting sightseeings in Třebíč region. 
Castle Jaroměřice nad Rokytnou, photo Stanislav Vybíral
Baroque bridge and Castle Náměšt nad Oslavou, photo Dáša Kubíková
Museum Austrian-Hungarian brewery in Dalešice is an unique monument as well as  Memorial of  Kralice Bible
Třebíčsko got countless observations and lookout towers.
Natural Monuments
Třebíč area lies in the picturesque landscape of Bohemian-Moravian Highland belonging to, ecologically, the cleanest areas in the Czech Republic. Nature is well-preserved, with patches almost untouched by human hand. Třebíč itself is very green city with many well maintained city parks. There are many forest preserves in this locality and you can hike through them with help of marked tourist trails.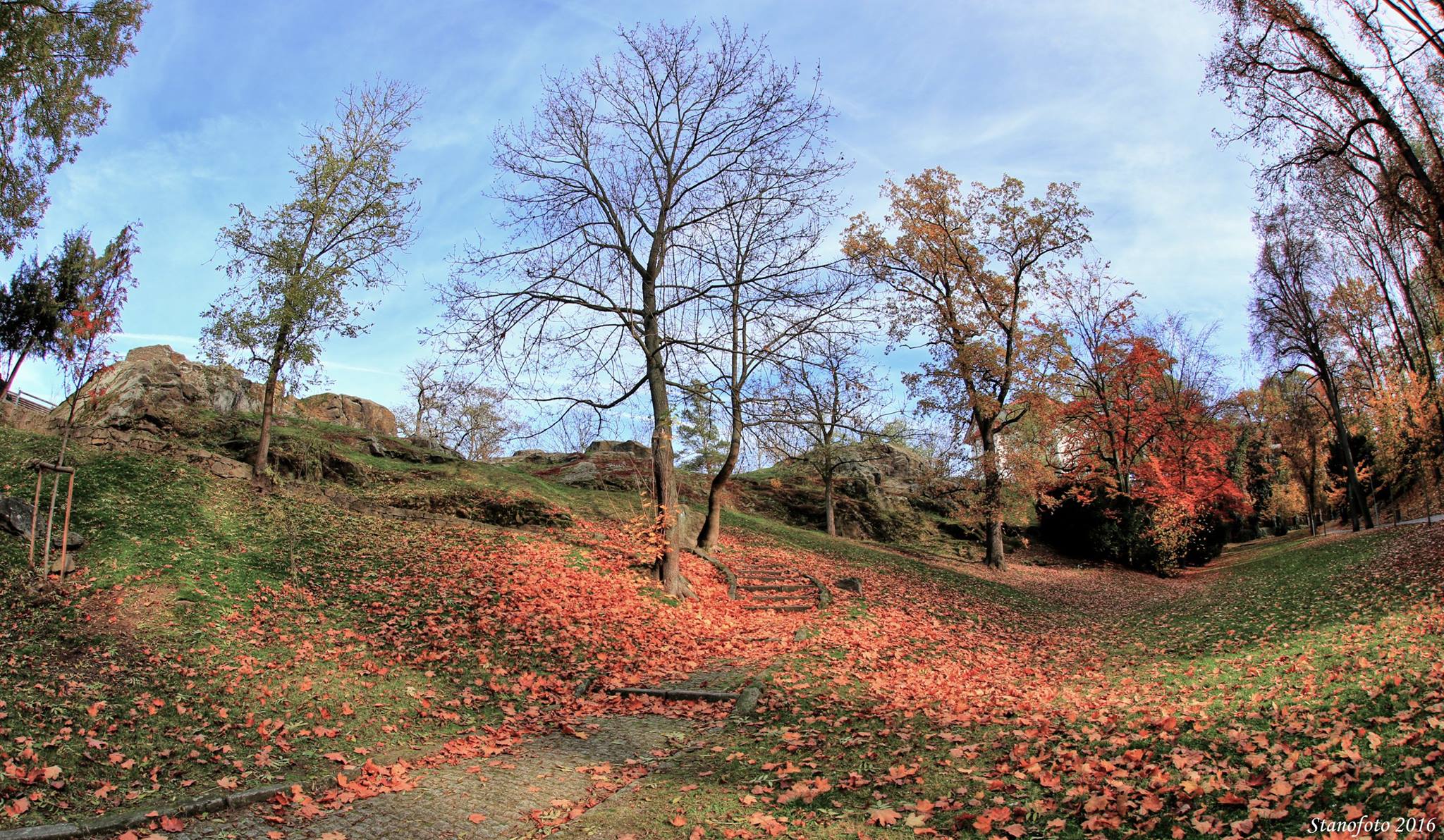 Park in Třebíč, photo Stanislav Vybíral
The most remarkable place here is National Natural Preserve  Mohelenská hadcová step, European unique object of its kind with extraordinary fauna and flora in its geological foundation of serpentiniteon. Natural preserve Třebíčsko is situated northeast from Třebíč, its scenery character consists of small boulder islands with groves and bushes, ponds, woods and single trees in mildly undulating uplands. Oslava and Chvojnice Valley are another natural preserve in this region.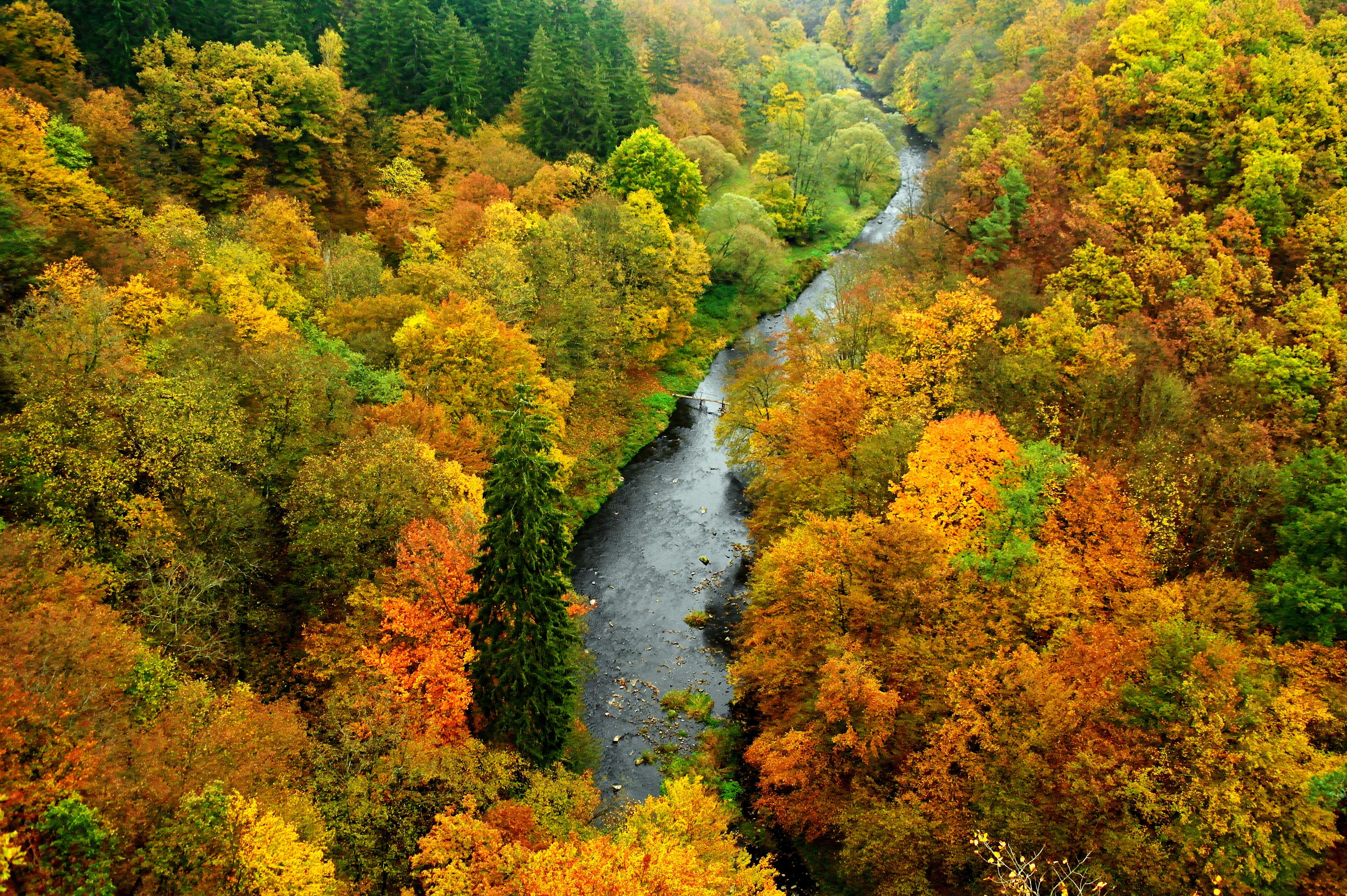 Fall view of Oslava Valley, photo Igor Chmelíček
Every spring you can observe  blooming of pasqueflower in forest preserve by Trnava, Velké Meziříčí direction.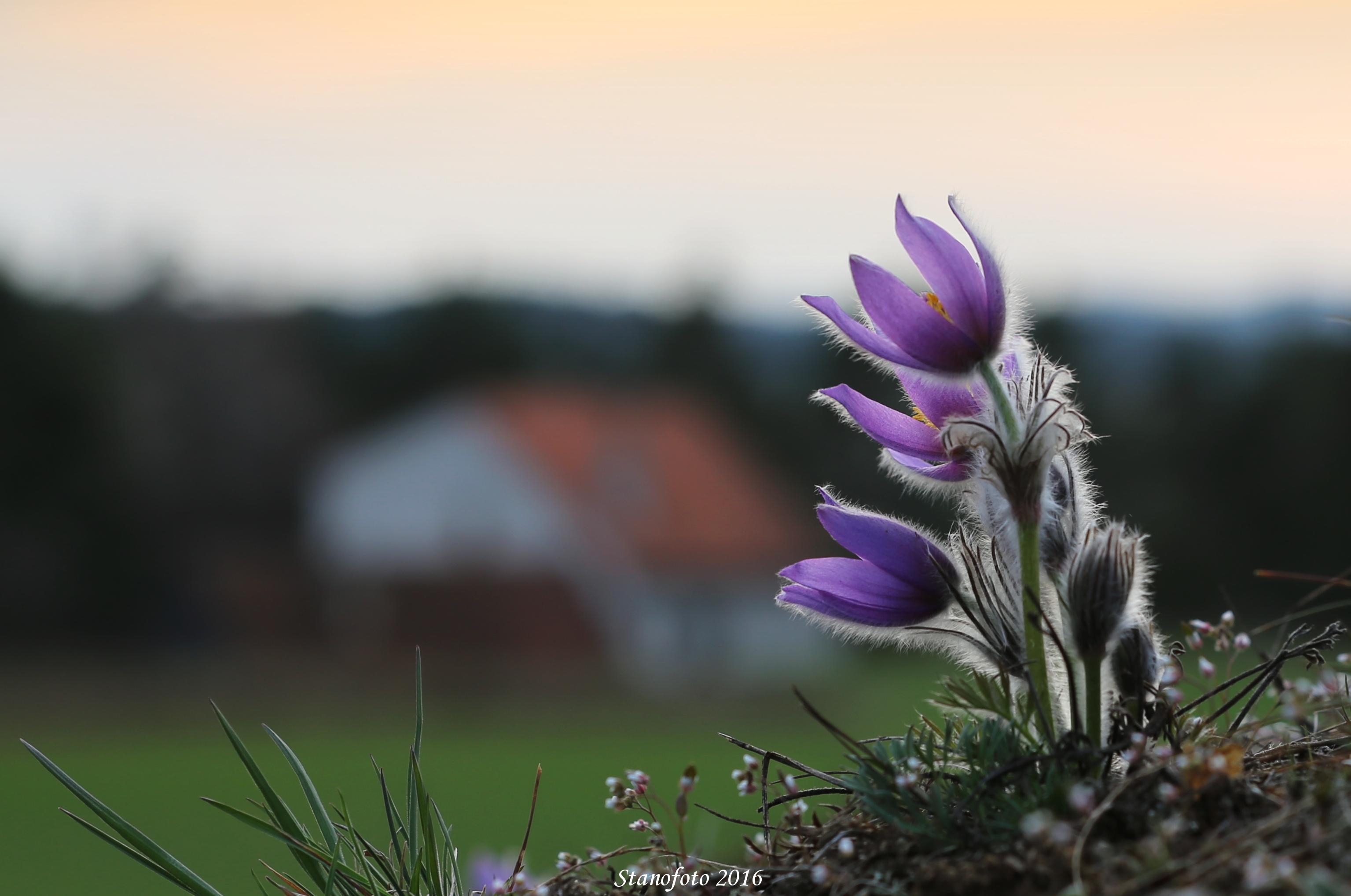 Pasqueflower in forest preserve by Trnava, photo Stanislav Vybíral
More about Highlands monuments HERE
---
---